PLATFORM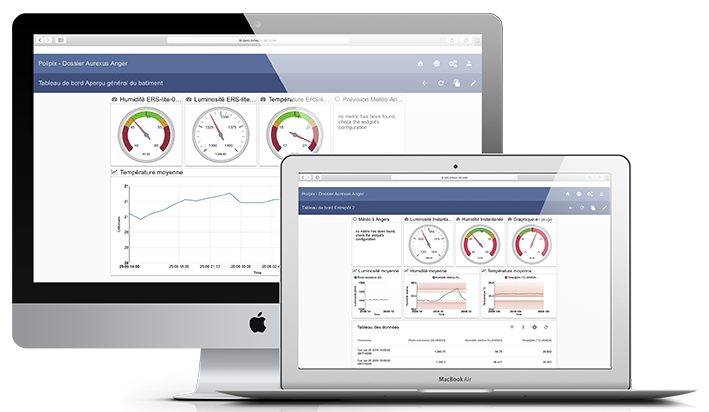 IoT PLATFORM & DATA
Orisun IoT is an accessible, fast and scalable data solution for managing connected sensors. The platform covers the entire data process of the Internet of Things, from data acquisition to data analysis!
Key features of the Orisun IoT platform:
Integration of all types of data
Flexible and reconfigurable ELT ingestion
Digital twins and Things graphs
Consistent and traceable long-term history
Configurable business intelligence data storage
Dashboards, Form designer, Alerts, Native Geofencing
Supports hundreds of applications, full REST API and SDK included
Multi-maintenance, White labelling, re-invoicing module
ORISUN-IoT is the only IoT platform on the market that allows
you to evolve your organization without IT investments
Orisun-IoT allows the evolution of data collection protocols, sensors and locations without modifying the
It keeps the traceability and the history of the data for a secure exploitation.


Managing the Fleet of Sensors
Orisun-IoT has been designed to enable the easy development of new IoT applications and then their mass deployment. The platform is open and supports major IoT telecommunication protocols such as LORA, NB-IOT, Sigfox, 2G,3G,4G,5G or logic layers such as MQTT, MODBUS, OPC UA, KNX, http*. Connectors to major market vendors are available off-the-shelf, and the list is regularly extended.
To what sensor fleet management challenges does the

Orisun-IoT

3.0 platform

respond to?
Sensors & Connectors
Marketplace & Designer
Integrate new types of devices.
Easily deploy hundreds of devices across multiple sites.
Define the security policy adapted to the domain.
Easily prototype a new device, format, telecom, digital twin, domain integration.
Provisionning
Identify all devices and integrate them into the system in a simple way.
Avoid lock'in from a hardware vendor by facilitating interoperability.
Optimize the distribution of the hardware to the final customer.
Device life cycle
Optimize the setup and end of life of devices.
Simplify equipment maintenance: maintain data streams traceability and minimize workload (OT & IT).
Hardware and firmware version tracking, integration with remote update management (OTAP).
Deployment monitoring
Deployment status dashboard, per: site, customer and domain.
Monitoring of device and network health, alerts in case of malfunction.
Capture any type of data sources and formats
Orisun-IoT implements the schema on read approach to managing the received data. First, the received data is stored in the datalake for long term persistance. Then it is processed for use by the digital twins: this decoding and contextualization process takes less than 20 milliseconds and scales easily through a microservice architecture.
What data contextualization issues does the

Orisun-IoT

3.0 platform address?
collect data from any types of data streams: either directly or via a third-party service,
integrate existing devices (legacy) and import existing histories,
retain raw data and ensure long-term traceability,
decode and interpret various data types (digital, text, geographic, image, sound, video),
give context to measured data (size, unit, measurement context, conversions)
define schema on read configurations to decode raw data and, assign validity periods ensuring fine grained contextual decoding for each streams of data,
keep the history of the applied decoding configurations i.e. dense time versionning.
Human as a Sensor
Focus on the Human as a sensor feature: in many sectors, observations by people are still the most reliable and cost-effective way to collect some key data-features. Digitization facilitates the collections of this type of data eg implementating a participative monitoring. Orisun-IoT supports such an approach through its input forms, observation heterogeneity correction, creation of virtual observatories features. It permits running systematic periodic monitoring with a team of operators (ornithological monitoring, evolution of anomalies in an art book, ...)
Providing business context to the measured data
Orisun-IoT proposes a unique association between our customers' trade and the data collected by connected objects. This association involves modeling and activating our things graph, the network of digital twins that virtually represents the objects and concepts handled on a daily basis.
The technology developed by Orisun is unique in its ability to represent and analyze IoT data over time.
Orisun's things graph and proprietary algorithms exploit not only the current organization of objects, their interactions and relationships, but also past arrangements. Used in foresight, our technology also allows to explore different scenarios of future organization.
What business data contextualization issues does the
Orisun-IoT 3.0 platform

address?
Present data to people within their business context.
Ensure that the data presented is instantaneous and up-to-date throughout the company.
Simplify the creation of alerts, dashboards and applications.
Present data from thousands of sources across hundreds of applications without seeing administration costs explode.
Evolve the organization while minimizing IT adaptation costs.
Keep a simple and transparent access to the company's history regardless of the transformations.
The Digital Twins to go beyond the intranet of objects and build a true Web of Things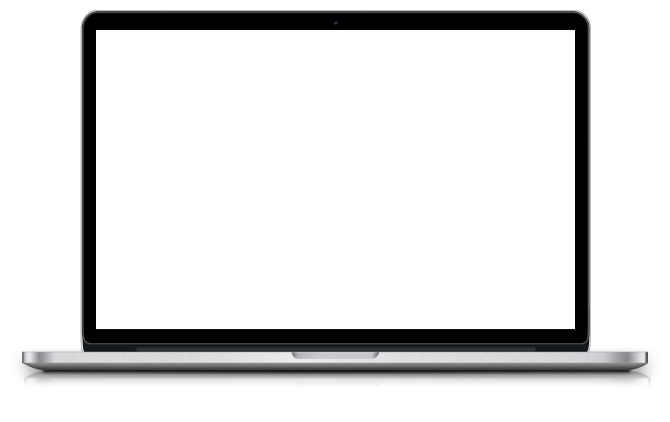 LES AVANTAGES
DES JUMEAUX NUMÉRIQUES
INSTALLATION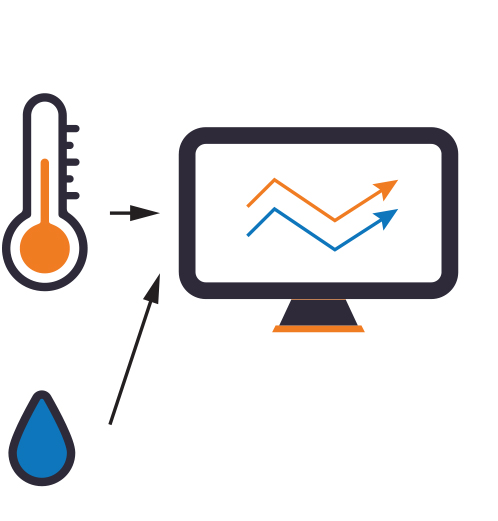 ARCHITECTURE
TRADITIONNELLE
Enregistrer 2 capteurs
Configurer 1 tableau de bord
Ajouter 2 flux au tableau de bord
5 OPÉRATIONS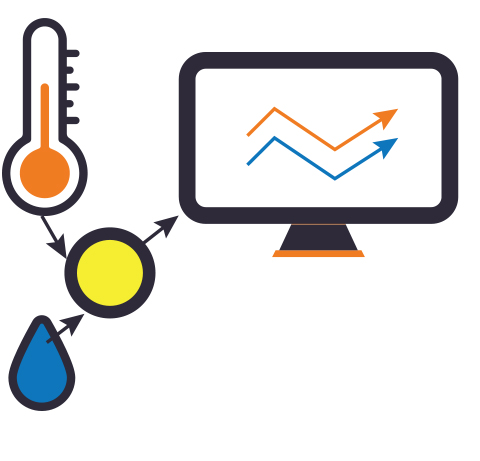 AVEC
JUMEAUX DIGITAUX
Enregistrer les capteurs
Configurer le tableau de bord
Ajouter un jumeau numérique
Ajouter 2 flux Jumeau numérique
Ajouter un lien du jumeau au tableau
5 OPÉRATIONS
AJOUTER UNE APPLICATION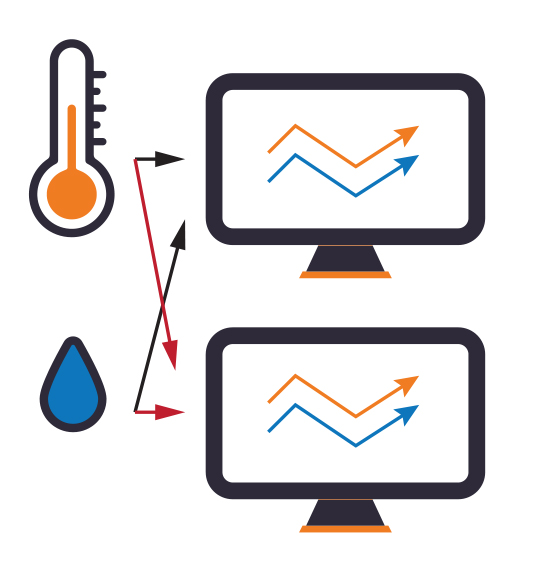 ARCHITECTURE
TRADITIONNELLE
Configurer 1 nouveau tableau de bord
Ajouter 2 flux au nouveau tableau de bord
3 OPÉRATIONS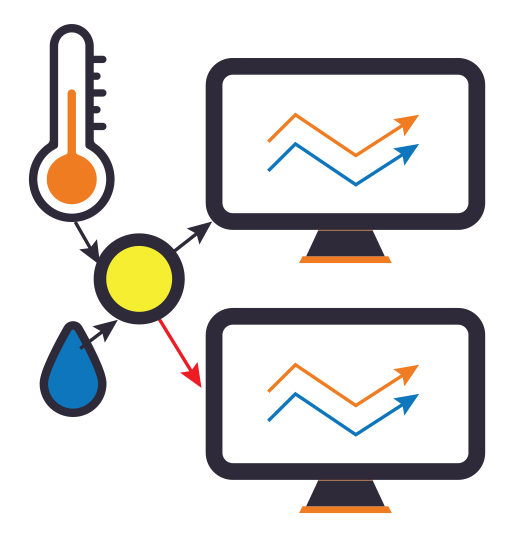 AVEC
JUMEAUX DIGITAUX

Configurer 1 nouveau tableau de bord
Ajouter 1 du jumeau au tableau
2 OPÉRATIONS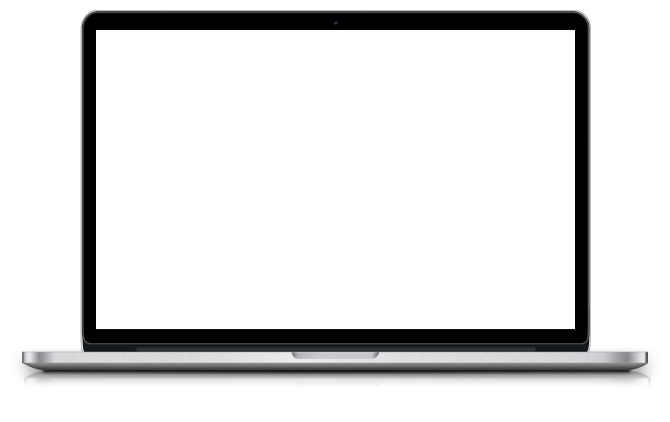 AJOUTER UN DISPOSITIF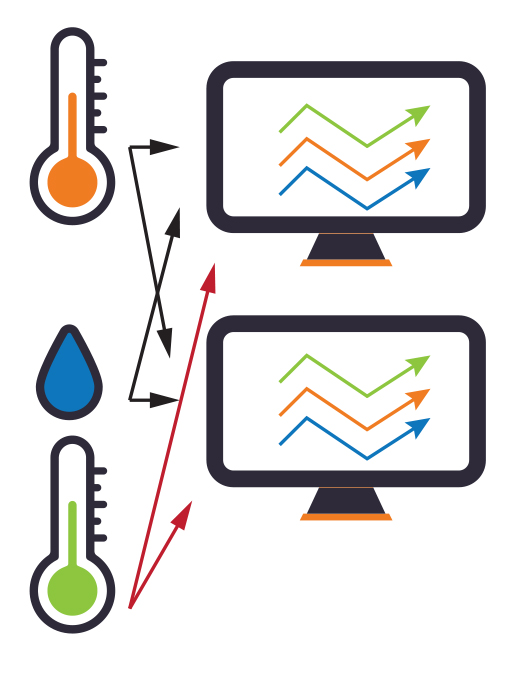 ARCHITECTURE
TRADITIONNELLE
Enregistrer 1 capteur
Ajouter 1 flux aux 2 tableaux de bord
3 OPÉRATIONS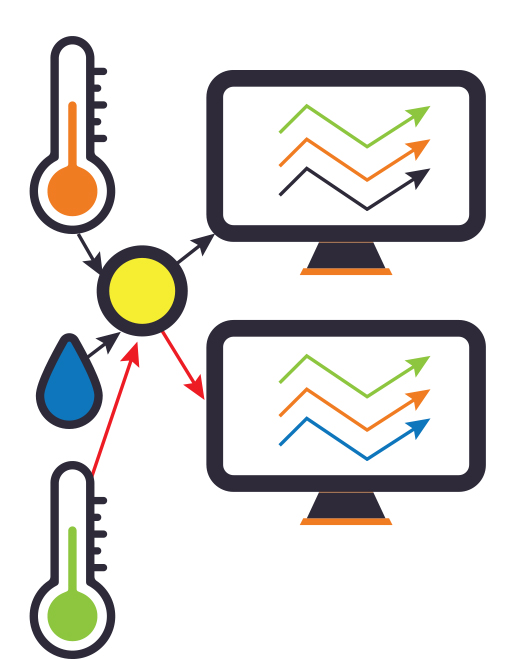 AVEC
JUMEAUX DIGITAUX
Enregistrer 1 capteur
Ajouter 1 flux Jumeau numérique
2 OPÉRATIONS
REMPLACER UN DISPOSITIF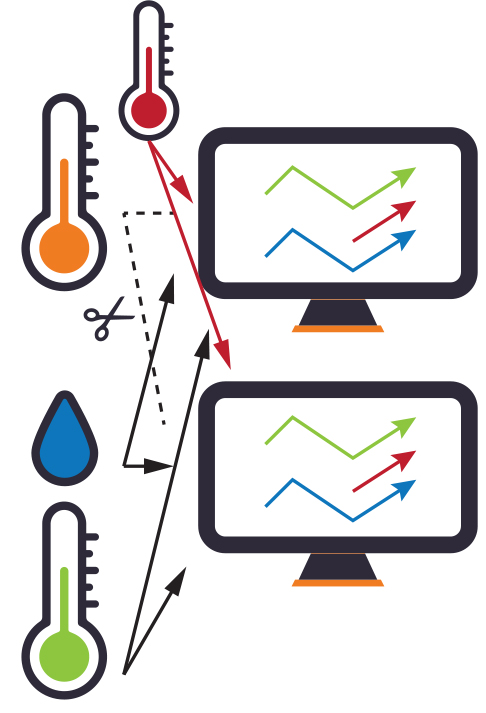 ARCHITECTURE
TRADITIONNELLE
Enregistrer 1 capteur
Ajouter 1 flux aux 2 tableaux de bord
Retirer 1 capteur
Supprimer 1 flux aux 2 tableaux de bord
6 OPÉRATIONS
+ PERTE DE L'HISTORIQUE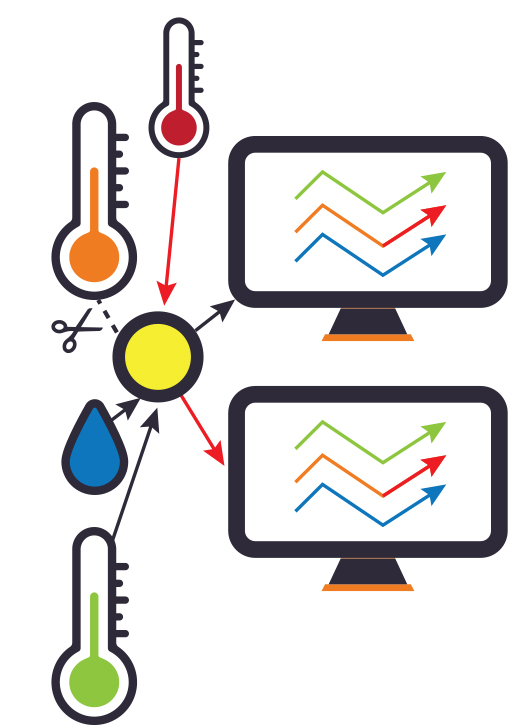 AVEC
JUMEAUX DIGITAUX

Enregistrer 1 capteur
Retirer 1 capteur
Ajouter 1 flux jumeau numérique
Supprimer 1 flux au jumeau numérique
4 OPÉRATIONS
Digital twins are a data modeling technique that involves endowing real-world entities with a clone in cyber space. The clones dynamically reproduce, thanks to the IoT sensor, the state of machines, objects, buildings, cities.
This type of modeling makes it possible to compose open and scalable cyber-physical systems at low cost.
As far back as 2018 Forrester noted that Digital Twins are the most suitable design pattern for deployment at scale (scalability) of the Internet of Things.
Our team has been working since 2014 to develop such an architecture. With its Digital Twins, Orisun-IoT is able to simplify the connection of a fleet of several thousand sensors to several hundred business applications. The implementation of our platform dramatically eases the work of adapting IT and then maintaining it later
Develop a model adapted to each business or import a pre-existing model.
Entity Editor: Orisun is a member of the Digital Twin consortium and supports all major digital twin exchange formats. Each entity of a business domain can be modeled in the platform thanks to our editor. This allows, for each type of entity, to describe its properties, states and how they can evolve.
Ontology design and import: Beyond modeling digital twins, the platform is able to model complete business domains by making explicit the possible relationships between the different entities. For this, each customer can either model their domain themselves or rely on existing standard modeling (RDFS & OWL ontologies, UML formalisms, openEHR, Industry 4.0 Alliance Shell administration)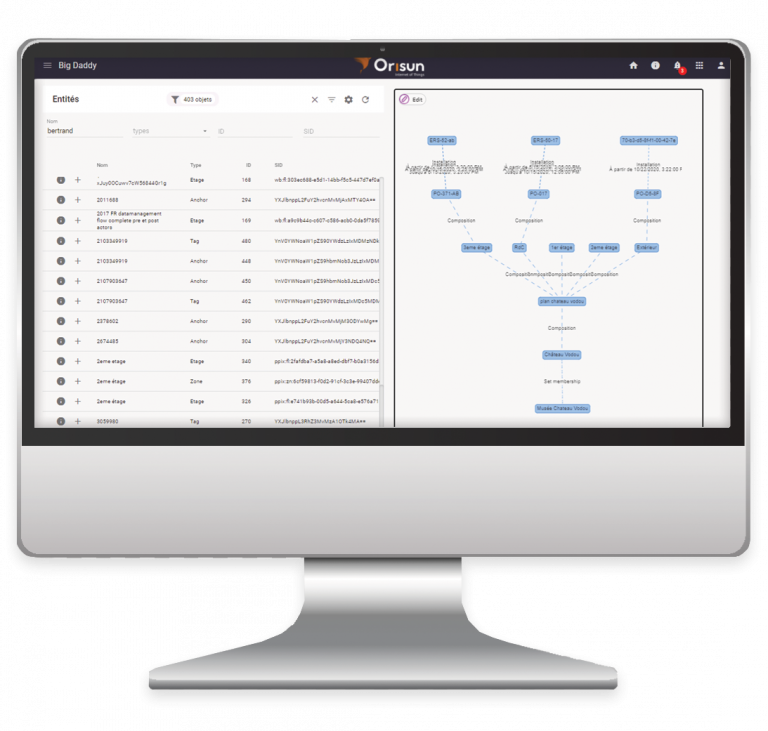 Data processing
Orisun-IoT has a native dashboard designer, forms and alerts that allow for direct interaction on the platform as well as a set of third-party tools that have been integrated for data exploitation.
In addition, Orisun provides APIs and a complete framework to build custom applications and bring them to market. The framework allows for material design web interfaces.
Connectors to the main visualization and supervision systems ERP, MES, CMMS are available. New connectors are regularly added to this list to meet our customers' needs and technological advances.
What data exploitation challenges does theIoT 3.0 platformOrisun-IoT address?
APPLICATIONS
creation and deployment of customized business applications,
private multi-site applications,
specialized applications based on a single pool of digital twins,
fine grained management of user rights,
dedicated and secure storage spaces,
multi-tenancy and sales management module,
Full REST API and AngularJS SDK
ÉDITEUR DE TABLEAUX DE BORD
Le moteur de tableaux de bord tire plein avantage des jumeaux digitaux :
Facilité de conception et de personnalisation des diagrammes et indicateurs.
Aucune maintenance lors du changement des capteurs ou de l'évolution de l'infrastructure.
MOTEUR D'ALERTE
Éditeur de règles complexes basées sur les propriétés des jumeaux numériques.
Notification push, mail, SMS.
Critères de diffusions conditionnels (jours et horaires, groupes de destinataires)
Deployment and Hosting of the Orisun-IoT platform
Several deployment options are available for the platform.
On premise on a bare metal server or virtual machine, the fully docked system can be deployed in a few hours. The minimum configuration requires 4 cores and 8 GB of RAM, 500 GB of data is recommended. An Edge version can be deployed on even smaller machines.
Cloud the solution is currently available for the cloud in private instance, a PaaS version will be available soon. Hosted in France, the administration is handled by Orisun. The cloud offer guarantees a basic SLA of 99.90%, for costs among the cheapest on the market. Other service levels can be set up on request, such as high availability clusters and specific health data management.
Per server instance
Online server private instance
Standard private cloud instance
Commercial private cloud instance
Number of users
∞
∞
∞
Number of devices
∞
∞
∞
Number of entities
∞
∞
∞
Number of data points
∞
∞
∞
Maximum data retention period
∞
∞
∞
Number of namespaces
default + 5 custom
default + 20 custom
default + 25 custom
Number of applications hosted on the server
1
5
5
Number of customer accounts on the server
1
1
∞
Number of custom roles
2
10
10
Number of sites / establishments
1
6
50
Simple building ontology
Variables of the International System of Weights and Measures
Number of custom entity types
10
150
150
Number of custom variables
50
500
500
Entity or additional Variables
Extension packs can be purchased if you need more description power.